Mystical Magic Beauty Dust Transforms Your Skin, Hair & Nails & Heals The Body.

This Magic Potent transforms your skin from the top of your head down to the bottom of your toes. It heals the body from the inside out and absorbs from the outside in. It preserves your Youth & Beauty, prevents the deterioration of cells and epidermal aging, Restores supple skin, Calms the nerves, detoxifies the body, resists aging, radiation & cancer & regulates the immune system. It the finest source of calcium available.

Mystical Magic Beauty Dust nourishes your skin and body with vital nutrients to enhance and restore your inner and outer beauty and health. The Health and Beauty benefits are...Yep, you guessed it...It is indeed MYSTICAL!

Let The Magic Begin!

Add to water, milk, juice, yogurt or blend into your favorite malt or smoothie.
Add enough to water to make paste, apply on skin for 15 minuets for a facial mask.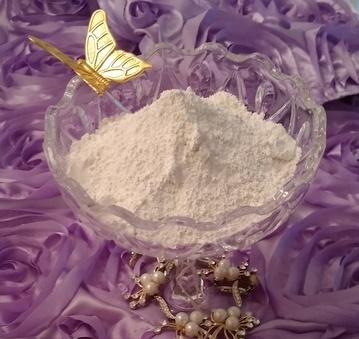 GMP Certificate & Quality Control