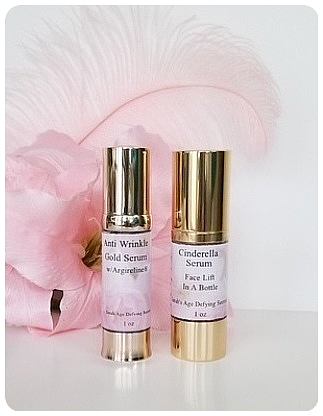 Awesome Skin Tightener and
Restorer and Wrinkle Remover.


This treatment is awesome for tighteneing skin immediately and for adding collagen, and removing wrinkles. The combination of ArgirelineŽ, Hyaluronic Acid, Gold flakes, L-Arginine and other powerful ingredients restores skin cells, supplies nutrients and creates a flawless, supple complexion. This skin care treatment used simultaneously, you will experience instant, long lasting reslults.