If this is your first time and you have sensitive skin, leave on no longer than 3-5 minuets, then use accordingly. Do a skin test first. Make a paste with water and apply a small amount behind your ear. Leave on for 5-10 minuets depending on your skin type, then rinse with warm water.

Note: The best method to apply is, start from your chin and apply up and outward making sure to skip the eyes and mouth area. For the nose area, apply the mask solution from the upper part of the nose to lower part following the nose line.


Basic Facial

1 Tbsp pearl powder
Few drops warm water

Mix to make a paste. Apply to face and neck. Leave on for 15 minuets, wash off with with warm water. Let air dry. Do this once or twice a week, and you can have a much younger looking face continuously.

Pearl & Green Tea Facial

1 Tbsp Pearl Powder
Few Drops Green Tea

Mix to make a paste, then apply to dry, clean face. Leave on for 15 minuets. Rinse off with warm water. Let air dry.

Pearl Powder Egg Mask

Pearl Powder is a great anti-inflammatory agent, which helps to relax and calm the skin. Egg white is composed of 83% water and 40 different types of protein.

1-2 teaspoon pearl powder
1 egg white

Mix pearl powder with egg white and whisk well. Apply mixture to clean dry face. Avoid the areas around your nose, mouth, and eyes. Leave the on for 10 to 15 minutes. Gently wash the mask off and avoid scrubbing your face too hard. Use a soft, clean towel to pat your face dry.

You can add 1 tsp raw honey to egg mixture to nourish and moisturize aging skin.

Natural Facial Mask Recipe

1 egg white
Pure aloe vera juice
2 tsp olive oil
1 tsp pure apple juice
1 tsp pure Pearl Powder

Add egg white and comparable amount of fresh pure aloe vera juice, olive oil, apple juice and Pearl Powder in bowl and mix. Dip both hands into your facial mask and apply to skin.

Mix 1 tsp pearl powder and extra virgin olive oil to make a paste. This revitalizes dry, dull skin.

Mix 1 tsp pearl powder with whole milk or cream to make a paste. This is will reduce large skin pores and remove acne. The skin may feel irritated or warm for a few minutes after removing the mask, so let your skin breathe for as long as possible before apply a moisturizer.

If you use pearl powder once or twice a week, you will see a beautiful change in your skin in a very short time.

If you spend time in the sun, mix 1 tsp pearl powder in an atomizer containing freshly brewed and strained green tea. Add a drop or two of witch hazel extract and keep the liquid in the refrigerator to preserve its freshness. This spray helps prevent sun damage because of the green tea's high antioxidant content.

Now it is time to relax. Go ahead, lay down on your back with your face up. Cover your eyes with cucumber or wet cotton balls. Wait 15 minutes to 1/2 hour. Make sure the mask is entirely dry. Once the mask is dry, cup both hands to hold warm water, spread the water evenly over your face. Then gently massage your face. Repeat this several times. Let the air dry your face. Do not use a towel.

Pearl Powder and Aloe Juice Mask

This mask will enhance the skins elasticity and smooth skin texture. It's difficult to find a better natural moisturizer.

Ingredients
1 tsp pearl powder
1/4 tsp aloe juice

Mix pearl powder and aloe juice in a cup. Apply mixture on your face and neck. When the mask is dry, apply a second layer. Wash off after 15-20 minutes with warm water. Aloe juice prevents sun damage and improves collagen, the skin's support structure.

Pearl Powder, White Tea and Aloe Mask

This mask is remarkable for skin whiting and radiation protection.

1/2 tsp pearl powder
2 tsp aloe
white tea

Mix pearl powder, aloe, and enough white tea to make a paste in a cup. Apply mixture on your face and neck. Leave on for 15 minutes, wash off with warm water. Aloe prevents sun damage and improves collagen, White tea prevents wrinkles and improves skin elasticity. Pearl Powder is abundant in collagen, antioxidants, protein, and amino acids.

Pearl Powder and Banana Facial Recipes

This recipe is for For Dry, Aging Skin. Banana is one of the most nourishing fruits available because it contains large quantities of magnesium, potassium, iron, zinc, iodine, and vitamins A, B (folic acid), E, and F. Pearl Powder enhances skin elasticity and smooths skin texture. Butter moistens and Green tea is naturally rich in antioxidants, which helps protect the body from free radicals - naturally occurring particles in the body associated with accelerated aging and an increased risk of major diseases.

1. Banana Facial Mask 1

1 banana
2 tbsp fresh cream
2 tbsp strong tea
2 tbsp Pearl Powder

Mash banana, add fresh cream, strong tea, and Pearl Powder. Mix and apply to clean dry face and neck. Wash off with fresh or rose water after 10-20 minutes.

2. Banana Facial Mask

1/2 very ripe banana
2 tsp butter
1/8 tsp pearl powder
2 tsp green tea

Use back of a spoon and mash banana. Add butter, pearl powder and green tea and mix together. Apply the mixture on your face and leave for 15-20 minutes. Wash off with warm water.

Pearl Powder and Fruit Facial

This facial is for Oily and Problem Skin. Cleans and nourishes the skin. Provides acne control through skin anti-inflammatory and hormone balance.

1/4 Apple
1/4 Cucumber
1/4 Pear
1/8 tsp flour
1/8 tsp Pearl Powder

In mixer blend Apple, Cucumber and Pear to a sauce-like mixture. Add flour and Pearl Powder, and mix. Apply mixture to your face for 15-20 minutes then wash off with warm water.

Milk and Pearl Powder

This facial is for Dark Spots, Freckles, Pigmentations, Melasma, etc. Promote cell renewal and regulate skin discoloration. Hydrates the skin and exfoliates.

Mix 1/2 tsp Pearl Powder in small bowl, then add a small amount of milk to make paste. If you prefer a thicker mask, add some honey. Next, wash your face with warm water and apply mixture to face and neck. The places with pigmentations, dark spots, freckles, melasma etc, apply a little more and massage into those spots with your fingers. Wash the mask off after 15-20 minutes with warm water.

Use this method once or twice a week, but for dark spots, age spots, pigmentation's, melasma etc., apply on spots every night before you retire.

For Dark Spots, Age spots, Freckles:

Mix 1 tsp pearl powder with a vitamins E capsule and enough white vinegar to make paste, then apply mixture to face and neck for about 15 minutes, 2 times a week.

Pearl powder can also be used on its own. Apply it on your face before sleep and remove it the next day.

Pearl powder promotes the regeneration of new cells and makes the skin smooth, fine, elastic and naturally beautiful.

Mix some pearl powder into your foundation powder. This helps the foundation stay on the skin as well as nourishes and whitens it. Or use it as a base before applying foundation.

Face Cleanser:

Gently Remove The Toughest Makeup - No Soap - No Chemicals. Most makeup removing products on the market contain chemicals or soap that damage and dry out the skin. Pearl Powder and Olive Oil, gentle and naturally, removes excess dirt, toxins and the toughest makeup, while leaving your skin supple, silky soft, fresh and radiant.

Mix 1 tsp pearl powder with 1 Tbsp olive oil. Rub all over your face with a cotton ball, then wash off.

Body "Facial"

Applied on the entire body, improves blood circulation, cleanses the skin, detoxifies and purifies, infuses with minerals and helps restore saggy, loose skin. Add 4 Tbsp Pearl Powder to enough water to make a thin paste, mix well. Apply to the surface of the body, including face and feet. Leave for on 15 minuets. Wash off and dry thoroughly.

Spa Bath

Fill bath tub half way full with warm water. Add 1 tsp Pearl Powder and 2 Tbsp extra virgin olive oil. Soak for 10-15 minuets. Dry. For best results apply Sarah's Deep Wrinkle, Hydrating Pearl Cream. You will feel as if you just spent the day in a mineral rich spa in an exotic paradise. Safe to use on all types of skin.

You can enjoy a pearl bath by bathing yourself in warm water added with pearl powder. Your entire body will feel refreshed and energetic after taking the bath.

Body Oil

Ultra-Moisturizing, Wildly Luxurious Body Oil. This Body Oil Absorbs Deeply And Will Leave Your Skin Soft, Supple, And Glowing. This formula is pure skin nourishment, gleaming with health.

Ingredients:

1 tsp Pearl Powder
2 tsp Pure Olive Oil
Add fragrance if desired

Directions: In small jar or bow, add ingredients and mix well. Apply liberally right after you bathe or shower, while your skin is still damp, then pat dry. They will penetrate quicker when applied this way, and your skin will be more "hydrated, softer and smoother.

Finishing Powder

Do you use face powder to set your makeup? Ditch the compact and switch to pearl powder! You can use it as a primer/finishing powder just like "mineral makeup," because pearls are minerals. Pearl powder makes an ideal face powder that diffuses imperfections and adds a shine-free luminosity. Using it sparingly will set your foundation seamlessly.

You can even mix pearl powder with your setting powder, and it will be absorbed into your skin during the day, boosting radiance as the day goes on. After applying moisturizer, put a little pearl powder onto a saucer, dip in a fluffy makeup brush, and very lightly brush it over you face. You can even apply it before bed, and it helps soothe skin and absorb excess oil during the night.

Mix pearl powder into your powder foundation, which helps the foundation stay on your skin as well nourishes and brightens your skin, or simply use it as a base before applying the foundation.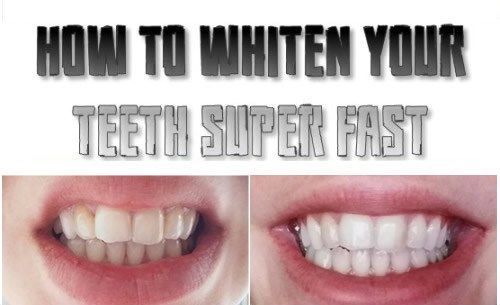 Teeth Whitening, Receding Gums, Gum Disease

Put small amount of Pearl Powder on tooth brush, brush, rinse and floss. To prevent or treat gum disease always us a good quality electric tooth brush, one like your dentist uses.

Thicker, Fuller Hair & Hair Loss

Pearl stimulates hair follicles to help hair growth, and leaves hair thicker, soft, shiny and naturally healthy. Add 2 tsp to 16 fl oz of shampoo. Mix well. Or, take orally! Add 1/8 tsp to juice, yogurt, puddings, smoothies, etc. once a day.

You'll find more recipes for Hair Strengthening and Hair Loss HERE


Recipes For Oral Use
Note:
Pearl Powder should never be taken orally without diluting it in liquid, pudding, etc.

For healthier juicing, Mix 1/4 teaspoon pearl powder into your favorite beverage and drink. You will notice your skin smoother, softer and more youthful looking. Also, your hair will become thicker and shiner; your nails stronger, your body healthier.

Mix pearl powder into rice when cooking
Put a dab of Pearl Powder in yogurt or pudding.
Drink orange juice with 1/4 tsp of pearl powder.
Put 1/4 teaspoon in water, stir well. Then drink.
Add 1/4 tsp of Pearl Powder to a malt, shake or smoothie.
Add 1/4 teaspoon into oatmeal everyday.

Consume Daily

Chinese beauties from the past consumed a morning drink of pearl powder in hot water to keep their complexions beautiful.

Some Asian mothers give pearl powder to their children before bedtime for its additional calmative effects.

Consume 1/4 teaspoon per day after you bathe or exercise when blood circulation is best. Take the same amount at the same time daily to keep yourself young and beautiful.

How Safe Is Pearl Powder?

Age Defying Pearl Powder is extremely safe. Safety studies have shown it to be one hundred percent harmless. It can be taken by anyone throughout a lifetime without side effects.


Seawater
Pearl Powder


Freshwater
Pearl Powder

Pearl Powder is available in 1 & 2 oz jars and bulk packages.















Quick Links

About Us

Contact

Terms Of Use

Shipping

Articles



Privacy Policy

Wholesale Products

Careers

Returns & Exchanges

Home





Connect With Us

Facebook

Twitter

Pinterest

Tumblr

Linkedin

Support

417-621-0345

sarah@agedefying-secrets.com

We Accept






**The text contained in this web site is for informational purposes and is not meant to be a substitute for the advice provided by your own physician, dermatologist or medical professional. The information contained herein is not intended for diagnosing or treating a health problem or disease.

CopyrightŠAge Defying Secrets. All Rights Reserved