Home


Luxury Anti Aging Products


Acne Treatments


Value Gift Sets


Face Masques


Spa Treatments


Authentic Pearl Powder


Teeth Whitener


Vitamins For Skin


Beauty Treatments


Face Exercises


Pearl Powder Recipes


Juicing Recipes


BEST Selling Product

*INDIVIDUAL RESULTS MAY
VARY ON ALL PRODUCTS


Best Buy


Sarah's Anti-Aging Formula




Marriage Kit
A highly potent, luxurious duo.
A Fabulous alternative to
topical injections. The Perfect
Pairing


Don't Forget To Bookmark This Page
or Add It To Your Favorites

Face Exercises Ebook










Face exercises can do wonders for saggy and dull skin. Tantamount to firming up your body through exercise, you can firm up your face and smooth out wrinkles by exercising your facial muscles. Surgical face lifts and chemical injections are expensive, painful and dangerous, where face exercises are free and easy, and you can do them in the comforts of your own home. Exercising the face is definitely better than cosmetic surgery any day of the week!

Now you can have a youthful, toned and more vibrant face and neck simply by doing facial exercises for just 10 minuets a day.

I have been exercising my facial muscles for years and they have caused a dramatic change in my skin and facial muscles, and I didn't need any special equipment, gym membership or doctors appointments.

Caring for your skin properly is important and daily cleansing, getting your beauty sleep, drinking plenty of milk or water, maintaining a healthy diet, using a good moisturizer and skin care serum are keys to glowing radiant skin. After all that has been accomplished, in order to fight the war against aging you will need a daily exercise routine.
There are 44 muscles in the face and toning these muscles results in a Softer, Smoother, Younger Looking Face. Face exercise circulates the blood, tones the muscles and gives you radiant, glowing skin. Face exercise is a series of exercises that strengthen facial muscles to achieve rejuvinated, toned, wrinkle free skin.

Facial exercises, just like physical exercises, must be done regularly to achieve and maintain results. To get your facial muscles up to par again, do facial exercises daily, for at least a month, or until the desired effect is achieved, and then do these exercises at least three times a week to maintain the results.

Never mind how good your skin care regimen, or the skin care product you use, you still need a regular face exercise program to help keep wrinkles and sagging skin at bay. However, facial exercises do not negate the use of quality skin care products - together, these unique age-fighting partners work around the clock to help support the long-term look and feel of your skin.

You will Love the ageless and timeless youthfulness that facial exercises bring. Now you can:


Tighten flabby "turkey neck" throat muscles

Achieve smooth and wrinkle free skin

Remove jowls and pouches

Lift and tighten cheeks

Lift Flab Under Chin

Lift droopy upper eyelids

Smoothe under eye creases

Eliminate crow's feet

Up lift droopy mouth corners

Smoothe lines on forehead

Remove brow lines

Lift droopy nose

Rev up blood circulation

Be rid of that Shar Pei saggy Skin forever.



If you want to tone up those slack muscles and saggy, loose skin hovering in your face and neck, Here Is Your Answer!

Certainly facial exercises are not new news, but now you can firm up that wrinkled, faded, under-nourished skin simply by ordering any of our Luxury Skin Care Products (excluding Pearl products). When you combine these products with a consistent face exercise program, WALLA, you're entire look will transform. This "Face Lift Exercises" Ebook can be yours Free of charge simply by ordering any of our Luxury Products today.

You will also receive a Homemade Anti Aging Beauty Treatment Ebook FREE of charge. Or you can order it for $9.95 by clicking the order button.

INFORMATIVE - FUN - RICHLY REWARDING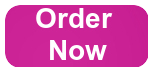 Please Read Carefully
This is an Ebook. An "Electronic Book". You will be receive a link that will take you directly to the webpage. There you will read it off your computer. This book WILL NOT be sent through the mail. It will sent via email, so please check your email for the link.

Thank you
TOP SELLING

RECOMMENDATIONS


Social Media:



We Accept:


Copyright Sarah's Age Defying Secrets. All Rights Reserved

**The text contained in this web site is for informational purposes and is not meant to be a substitute for the advice provided by your own physician, dermatologist or medical professional. The information contained herein is not intended for diagnosing or treating a health problem or disease. Information and statements regarding cosmetic grade products are not evaluated by the Food and Drug Administration and are not intended to diagnose, treat, cure, or prevent any disease. Customers' reviews/testimonials may be provided for information purposes related to the effectiveness of Sarah's Age Defying Secrets products, however, results vary from person to person.