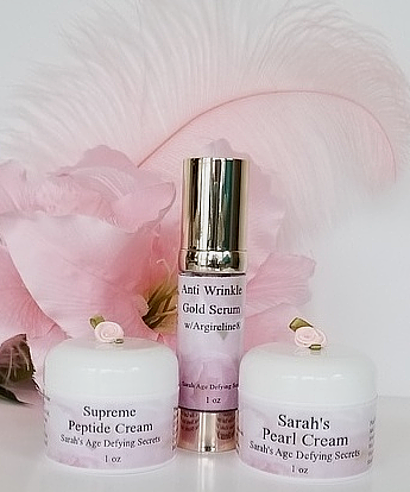 Anti Wrinke 55 Gold Serum
Advanced Supreme PeptideCream
Sarah's Deep Wrinkl Pearl Crème


The Ultimate Face Firming and Conditioning Package. Exfoliates, softens, silkens, nourishes, hydrates, tones, tightens and firms skin powerfully. A Truly Dynamic Skin Care Treatment. Once you indulge in this skin perfecting treatment, you will feel and look like you've returned to the fountain of youth. It takes old and under-nourished skin and retores it to it's natural, lustrous beauty.
The Ultimate skin firming serum, Anti Wrinkle 55 Gold Serum, often described as a magic potion, is superior and enhances and accentuates all other facial creams and serums. You will not believe what your skin will feel and look like after just one application. This is the World's NO 1 Anti Aging Serum.

Review This Product
The Supreme Cream of all being, the World's NO. 1 Moisturizing Cream will enhance and replenish your skin. Supreme Peptide Wrinkle Cream provides refreshing moisture to skin cells to reduce roughness, reduce wrinkle depth and restoring natural, youthful elasticity - leading to reduction or elimination of wrinkles and reversing pre-mature skin aging.

Review This Product
Sarah's Pearl Crème is La Crème de la Crème. You will feel like the Empress herself when you wake up in the morning with this rich, lush, fluffy, weightless, vitamin enriched cream absorbed into your skin. Your skin will silkly soft, lubricous and smooth. You'll arise and wash it off, apply Anti Wrinkle 55 Gold Serum, then Supreme Peptide Cream.

Review This Product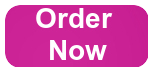 Plus Get 2 FREE Ebooks












Home
Site Map
Articles
Products
Contact