Create Your Own Luxury Spa Oasis In Your Own Home
Let go of stress by creating your own spa oasis in the comforts of Home.

A spa is an incredibly relaxing environment that provides much needed relaxation and rejuvenation after a tedious week or month. The one negative of a spa is the cost. Everyone needs a tranquil, heavenly space to unwind and de-stress from the hustle and bustle of everyday life. The good news is that with a little creativity and a few essentials, it's easy to recreate a spa feel at home.

Set the mood with candles, soothing music, dim lighting, a cozy robe, a glass of cucumber water or wine. These little essentials are what make even the most mundane beauty rituals feel special and spa-like. Try these top tips to transform your bathroom into a Luxurious Spa Sanctuary.

Remove Clutter:

Want to relax? Clear out the clutter. Tidy room, tidy mind! De-cluttering should be the top of everyone's lists when it comes to giving your bathroom that spa-like feel. Invest in some luxury storage cabinets to hold all your bits and bobs is a great way to add a little character to your bathroom while also creating more space. Neatly display folded hand towels, soaps and lotions for easy access is an effective way of creating a spa-inspired bathroom.

Add Candles:

There is nothing as relaxing and tranqule as a gentle flickering candle. Fill your bathroom with candles of various sizes. Use aromatherapy candles with these relaxing fragrances: lavender, chamomile, sandalwood, orange blossom, spiced apples and vanilla. If

Invest In A Cozy Robe:

The softer your robe is the more relaxing and luxurious your spa will be. Keep this in your bathroom so you can easily change from street clothes into the loose-fitting robe.

Dim The Lights:

Install a dimming switch if you can, turning those harsh lights into sexy mood lighting. If you're in a rental and can't install dimmers, add in a selection of alternate lighting: Small lamps, sconces, and candles galore.

Create Spa Ambiance:

Fragrances can brighten or relax your mood you when you are stressed. Lavender and spiced apples activate the alpha wave activity in the back of the brain which leads to relaxation. Jasmine and lemon are used to increase beta wave activity in the front of the brain to cause alertness. Or, burn some incense. Fill the room with aroma a little while before you step into your home spa so all of your senses are impacted, from the scents. If candles or incense aren't your thing, consider potpourri or scented diffusers.

Massage:

A Massage will help your mind and body unwind and let the tensions of the day slip away. You may not be able to have a personal masseuse on hand, but you can have the next best thing with a Neck and Back Massager. A Back Massager with Heat is deeply relaxing and eases tense muscles.

Put On Some Spa Music:

Music is another thing spas do very well. A good soundtrack can help relax your mind and body. Try classical music or browse spa music playlists on YouTube or iTunes and then set to low for background music while you unwind.

Think fluffy:

Update your towels and bath rug. A soft, fluffy, neutral-colored towel and bath rug goes a long way if you're trying to turn your basic bathroom into a spa-like oasis.

Turn up the heat:

Heat is a great relaxer so invest in a bath towel warmer and turn up the dial a couple of notches until it feels warm and cozy.

Add Seating:

If have room, add a small stool or ottoman to make your bathroom look elegant and upscale. You don't want to prop your legs on the tub or sit on a toilet while moisturizing.

Add Some Plants: The bathroom with its high humidity is the perfect environment for houseplants. Select plants that need low to moderate light such as: ZZ Plant, Snake Plant, Staghorn Fern, Ivy, Pothos, Ferns. Dieffenbachia.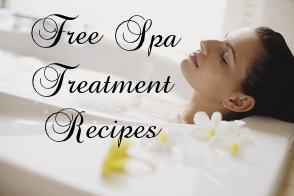 Free Spa Treatment Recipes
Spa Treatments, Bath Soaks, Foot
baths, Face Masques, Body Facials




RECOMMENDATIONS



After your spa treatment, you will want to use a good quality moisturizer all over your body and serum on your face. The products below are top skin care products, at a price you can afford.



Marriage Kit

A highly potent, luxurious duo delivers
lasting hydration and increasing elasticity
Visibly smooths lines and wrinkles and lifts
sagging skin. A Fabulous alternative to
topical injections. The Perfect Pairing


Wrinkle Terminator Kit

A highly potent formula to smooth even the
most stubborn, deep-set lines, wrinkles and
creases, including marionette lines. So
powerful you will see amazing results beyond
your wildest imagination.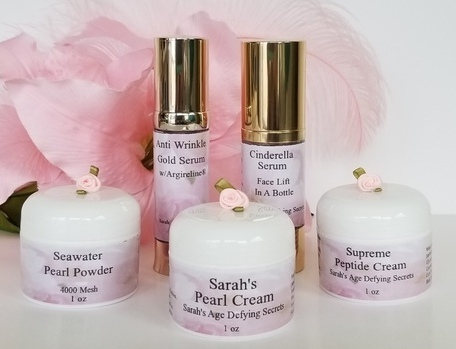 Sensuous Anti Aging Bliss

Transform your skin care into an extraordinary delight. Incorporate beauty and sensuality into an everyday self-care ritual that will take you on a skin and health rejuvenating journey. Pamper yourself with a sensuous treat that will make you look young again and ravishing all over, no matter your age.