Tired of your skin looking old and wrinkled? I have good news for you - This powerfully potent 4 piece set will help put your mind at ease and give you a whole new look on life. If you've tried everything on the market to no avail (like I have), this kit is guaranteed to make your skin come alive, and give it a heavenly glow. Not only that, it will revive, refresh, fight those wrinkles and reverse the visible signs of aging in less than 2 weeks. With this 1 simple solution, even your Marionette lines will vanish Effectively and Easily.




This Quartet does exactly what the name says it does... Terminates dry, saggy, aging skin, fine lines and wrinkles. This formulation consists of the Vital Peptides Argireline® and Matrixyl ™ 3000 needed to ensure anti wrinkling to support the production of collagen and elastin, and the removal of impurities. The peptide Argireline® helps relax facial muscles so they don't move as much, creating a Botox® effect. This hexapeptide formula mimics the N-terminal end of SNAP-25 and competes with this natural protein for a position in the SNARE complex.

Science discovered that wrinkle products containing peptides are vital ingredients in anti aging skin care. Without these ingredients, you're products are null and void. Peptides trigger your skin cells to perform functions like building collagen and elastin, without peptides, collagen cannot exist, and without collagen your skin doesn't have a defense against aging.

You will also experience the glow and suppleness of new skin with the absorption of Hyaluronic Acid, Sodium Hyaluronate, Vitamins A, B, C, D, E, and other essential ingredients designed speficially to soften, silken, illuminate and restores elastin to the skin; infusing skin rejuvenating Collagen III and Omega 3, 6, and 9!



This kit also includes the Powerful, Precious Pearl, finely milled, to exfoliate the skin all the while absorbing 9 kinds of protein, 17 amino acids, and more than 30 trace elements into the skin. Lacking any one of the key amino acids causes the skin to look waned, tired, old and depleted. This powder is a potent antioxidant that enhances the activity of Superoxide Dismutase (SOD), one of the body's strongest antioxidant enzymes. It can also be take internally to promote strong bones, and a healthy body.

The Wrinkle Terminator Kit is so powerful you will see amazing results beyond your wildest imagination. The ultimate wrinkle destroyer kit formulated to stop wrinkles, furrows and lines dead in their tracks. 4 incredible products combined will work miracles on your aging skin, no matter how bad it has become.

If you want to terminate the invasion of wrinkles without going under the knife, you want this wrinkle fighting, skin repairing kit.

Before you succumb to plastic Surgery, you want to try this first. You'll be glad you did.

So get your fighting armor on, and start terminating those wrinkles completely.

Start terminating those wrinkles today.

High Quality Pearl Powder

Rich in vitamins, minerals, and amino acids that benefit the skin, pearl powder is renown for its anti-aging properties. It has a magical effect on the skin; the health and beauty benefits are staggering.

Review This Product


Supreme Peptide Cream

Advanced Peptide Cream With Key Peptide Complexes. A super-hydrating formulated with Mega peptide Matrixyl 3000® works to remove wrinkles, restore collagen and elasticity, and soften the skin.

Review This Product


Sarah's Pearl Cream

Lush, Luxurious and Delicious. This light, rich, fluffy Cream is abounding in protein and vitamin enriched, formulated to hydrate skin and diminish lines and wrinkles. A sure cure for dry, aging skin.

Review This Product
The Wrinkle Terminator Kit, if purchased seperately, would cost $119.80 . Now it can be yours for the low, low price of only $79.95 - a $39.95 savings - 45 - 60 day supply with no electronic billing.

It's up to you whether you want to let dry, damaged skin premeate your skin, or attack back and stop them dead in their tracks. So don't delay, begin terminating those wrinkles today.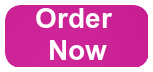 Plus Get 2 FREE Ebooks
Quick Links

About Us

Contact

Terms Of Use

Shipping

Articles



Privacy Policy

Wholesale

Careers

Returns & Exchanges

Site Map

Home






Connect With Us

Facebook

Twitter

Pinterest

Tumblr

Linkedin

Support

417-621-0345

sarah@agedefying-secrets.com

We Accept






**The text contained in this web site is for informational purposes and is not meant to be a substitute for the advice provided by your own physician, dermatologist or medical professional. The information contained herein is not intended for diagnosing or treating a health problem or disease.

Copyright Age Defying Secrets. All Rights Reserved