| | |
| --- | --- |
| | Where Beauty Meets Perfection |
Flawless Wrinkle Removal Kit


Walk into radiant beauty when you apply real gold and pearls to your face. Gold stimulates skin cells, which increases the elasticity of the skin. Thus it reduces wrinkles, fine lines, and blemishes, and will make you look younger. Cleopatra used both gold and pearl powder in her skin care regime daily to keep her skin youthful, glowing and naturally beautiful. Now you can walk into radiant beauty too, with this amazing skin care duo.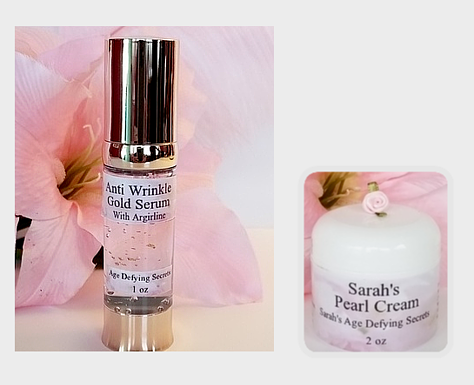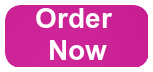 Anti Wrinkle Gold Serum
Sarah's Pearl Cream

This unique method of hydrating skin and softening wrinkles will utterly astound you. Anti Wrinkle Gold Serum contains 24k gold flakes and the pulverized pearls in Sarah's Pearl Crème will soften, restore elastin, heal, promote growth of new cells and supplies nutrients to skin. Both of these exclusive products contain HA (Hyaluronic Acid), which has become a magic ingredient in today's skin care world.

HA is the principle molecule responsible for binding and retaining water in the skin, and, the more water your skin retains, the younger you look. This exclusive formula contains ingredients that allow HA to penetrate deep into the layers of the skin. Not only does it brighten firm and tighten but, its moisturizing power is second to none.

Along with HA, Anti Wrinkle Gold Serum is formulated with the peptide, Argireline (Acetyl Hexapeptide-8), one of the most sought after anti-aging agents on the market. This serum has shown to significantly decrease the visible appearance of wrinkles and is safer and less expensive, and is a fabulous alternative to Botulinum Toxin (Botox).


Science discovered that wrinkle serums and creams containing peptides are vital ingredients in anti aging skin care products. This formula has the secret blend of ingredients that help the skin plump up and reduce the appearance of age marks.

And it gets even better, because this formula also helps the skin rebuild collagen at the cellular level. Which means you get the best of all worlds.

You can try these 2 products as a kit at a huge discount, and if you aren't happy, you can get your money back without a hassle.
Anti Wrinkle 55 Gold Serum - This anti wrinkle serum enriched with Vitamin C, uses proven Argirilene® peptides and hyaluronic acid to put collagen production in overdrive. Anti Wrinkle 55 Gold serum has been called better than Botox in a Bottle because it relaxes facial muscles like injections yet it also provides super-hydration that toxic injections do not. Results are long lasting and with repeated use can keep premature aging at bay. The absolute strongest and best anti wrinkle serum, to help prevent and reduce fine lines and wrinkles. Moisturizes, hydrates and soothes.

Review This Product
Sarahs Pearl Cream - Lush, Luxurious and Delicious. This light, rich, fluffy Cream is abounding in protein and vitamin enriched, formulated to hydrate skin and diminish lines and wrinkles. A sure cure for dry, aging skin. This is the ultimate day or night cream. It has everything you need for the restoration of skin. Everything about it is rich, delicious and nutritious. This is the favorite of all creams. This will be your favorite too.

Review This Product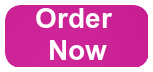 And Get 2 FREE Ebooks



RECOMMENDATIONS