| | |
| --- | --- |
| | Where Beauty Meets Perfection |
Renewing, Tightening & De-Aging Combo


Tone, tighten and de-age your skin using Instant Cinderella-Skin-Tight Serum "Face-Lift in a bottle", and Sarah's Luxury Pearl Cream. Disolves fine lines and wrinkles. Repair and replenish your skin with this Renewing, Tightening and De-Aging Combo. Don't wait to see results, You will see instant skin firming and skin softening results all over your facial skin in just minutes.






$44.95





Revolutionary anti-aging formula delivers dramatic skin transforming Ingredients. Restore skin's youthful beauty with the latest innovative technology in anti-aging skin cell repair.

Tone, tighten and de-age your skin using Instant Cinderella-Skin-Tight Serum "Face-Lift in a bottle", and Sarah's Luxurious Pearl Cream. This powderful duet produces "instant" results, because of it's powerful ingredient PEPHA®-TIGHT, a superior skin tightening active ingredient.

Pepha-Tight is a highly purified biotechnologically produced extract from the microalga Nannochloropsis oculata combined with a well-balanced fraction of polysaccharides. This leads to an extremely high content and a consistent quality of active ingredients - making Pepha-Tight a superior active ingredient in skin tightening products and anti-aging and anti-wrinkle solutions.

Another promising active ingredient is L-Arginine, called "a magic anti-aging bullet". L-Arginine derived nitric oxide is an essential amino acid that promotes the production of collagen. Nitric Oxide is a compound discovered by three Nobel price winning scientists in 1998. It improves skin texture, elasticity, thickness, stimulating cell regeneration, and restores moisture. It Reduces Wrinkles and Creates Tighter, Smoother Skin.







Sarah's Unctuously Rich Deep Wrinke Pearl Cream is skin's best friend, helping to ward off the ravages of time and daily living. The ABCs of skincare start with this lush cream: vitamin A, vitamin B5, vitamin C & E – all the powerhouse players in the skin-support alphabet!

Pearl Powder is incorporate into a rich antioxidant cream, steeped with soothing Aloe Leaf Juice, organic jojoba oil, loaded with beta-carotene-rich carrot oil, moisturizing avocado oil, rosehip seed oil, Retinyl Palmitate and more, for all skin types and conditions.

Delivers natural calcium, antioxidants, 18 amino acids, and over a dozen minerals that absorbs into the dermis. The ingredients are all natural, the quality superior. Brings to the skin an instant sensation of freshness and luminosity that lasts, in addition to a smooth and glamorous look.

When you use this combo daily, you will only become more beautiful and elegant with age.


Cinderella Skin-Tight Serum is the most concentrated, effective anti wrinkle serum that tightens the skin "immediately" thanks to PEPHA®-TIGHT, and provides positive long term effects by strengthening the connective tissue of the skin. Fast, instant skin firming and tightening gives you smooth, wrinkle-free skin fast and effectively. Hyaluronic Acid (HA) provides long-term hydration to improve your skin's elasticity and healthy collagen production, while Cucumber Extract and vegetable-derived glycerin provide cell membrane repair and protection.

Review This Product
Sarah's Deep Wrinkle Cream is the ultimate skin conditioner and replenisher. Enriched with Vitamin A & C, antioxidants, minerals including magnesium, calcium, copper, zinc, selenium, silica - all necessary to replenish for healthy, beautiful skin, along with and hyaluronic acid, which holds the key to smooth, flawless and hydrated skin. This volumptious cream leaves your skin super-soft, lubricous, plump, pillowy and radiant. This day or night cream formulated with High Quality Pearl Powder stalls the natural aging process and revitalizes sun damaged skin. This is La Crème de la crème, the ultimate drink for your skin.

Review This Product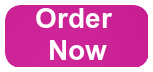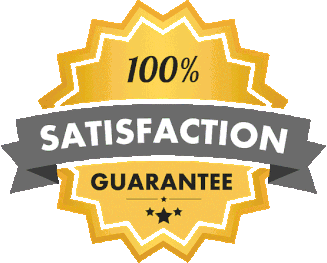 I am so certain of the amazing benefits of these products, I offer you a 45 day Money Back
Guarantee. If you are not completely satisfied, simply return the product for an immediate
refund, less S&H, even if the bottle is empty.