| | |
| --- | --- |
| | Where Beauty Meets Perfection |




Anti Wrinkle Gold Serum
Advanced Supreme PeptideCream
Sarah's Luxurious Pearl Crème

The Ultimate Face Firming and Conditioning Triplet. Softens, silkens, nourishes, hydrates, tones, tightens and firms skin. Get beautiful, young look skin with Anti Wrinkle Gold Serum formulated with Argireline®, along with Sodium Hyaluronate, Aloe and Cucumbers; Cucumbers are rich in vitamins including Vitamin C, polyphenols, polysaccharides, minerals and other nutrients.

Supreme Peptide Cream with peptide Matrixyl® 3000, is deep cell repair formula with key peptide complexes that lets you experience an undeniable transformation to firmer, radiant, younger looking skin.

Sarah's Pearl Cream is steeped with Antioxidants, hyaluronic acid, the abc's of vitamins, and precious pearl powder. A Truly Dynamic Vitamin and Mineral Rich skin cream.

This potent trio smooths, firms, lifts and tightens skin's appearance and leaves a radiant glos; a High Potency skin firming treatment that rejuvenate skin tissues and minimizes wrinkles. Argireline, hyaluronic acid, are effective in slowing the aging process and reducing fine lines and firming skin. Hylaronic Acid helps smooth skin and visibly reduce the length, width and depth of wrinkles.

This Skin Firming Silkening kit will improve the appearance of skin texture while imparting radiance and glow.




Anti Wrinkle 55 Gold Serum - This anti wrinkle serum enriched with Vitamin C, uses proven Argirilene® peptides and hyaluronic acid to put collagen production in overdrive. Anti Wrinkle 55 Gold serum has been called better than Botox in a Bottle because it relaxes facial muscles like injections yet it also provides super-hydration that toxic injections do not. Results are long lasting and with repeated use can keep premature aging at bay. The absolute strongest and best anti wrinkle serum, to help prevent and reduce fine lines and wrinkles. Moisturizes, hydrates and soothes.

Review This Product
Supreme Peptide Cream is a super-hydrating formulated with Powerful Mega peptide Matrixyl® that work in unison to remove wrinkles, plump up collagen, restore elasticity, soften and super-hydrate skin. Palmitoyl peptides reduce wrinkle density, increase elasticity + super-hydrate. Reduces wrinkles, softens skin, smooths roughness and infuses elasticity! Provides refreshing moisture to skin cells to reduce roughness, reduce wrinkle depth and restores natural, youthful elasticity leading to reduction or elimination of wrinkles and reverses skin aging.

Review This Product
Sarah's Pearl Crème is the ultimate wrinkle softer and skin replenisher. Enriched with Vitamin A & C, antioxidants, minerals including magnesium, calcium, copper, zinc, selenium, silica - all necessary to replenish for healthy, beautiful skin, along with and hyaluronic acid, which holds the key to smooth, flawless and hydrated skin. This volumptious cream leaves your skin super-soft, lubricous, plump, pillowy and radiant. This day or night cream formulated with Authentic Pearl powder stalls the natural aging process and revitalizes sun damaged skin. This is La Crème de la crème, the ultimate drink for your skin.

Review This Product
NO electronic billing.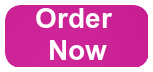 Plus Get 2 FREE Ebooks