Have you ever tried earning extra cash for Christmas?



Family, friends, fun and festivities, that's what the Holidays are all about, right?

Well, sort of.

For some of us, this time of year can cause a huge strain on the budget. With gifts and decorations and christmas trees to buy, and dinners to prepare for the festivities, it can be a Huge strain on our pocketbooks. It never hurts to earn a little extra before the big day, and if you can do so without getting a seasonal part-time job at a retail store - thats even better!

You can make great money by buying wholesale pearl products for a low price, and then re-selling them. Our Seawater Pearl Powder is 4000 mesh for Perfect absorbability and efficacy. We aced the tests by WHO GMP for product control, integrity, purity and safety. They guarantee that our product is of Most astounding quality.



How To Earn Cash For Christmas:


If you're looking for ways to make money, what's better than doing something you love? This just about anyone can do and start today. You can make great money by buying wholesale pearl products for a low price, and then re-selling them. Or, add Pearl Powder to shampoo's, facial cleansers, cream's, or lotions and sell them online on websites like eBay, Amazon, Facebook, Twitter, Tumblr.

If you have a Juice or smoothie bar, our pearl powder will naturally fit into that niche. It's a delicious way to bring in extra income for Christmas. This precious deep sea Gem works magic by delivering medicinal healing properties to the skin, hair, nails and body.

We offer our High Quality Pearl Powder in bulk packages, and Sarah's Pearl Cream in 12 oz case at wholesale prices so you can make a Healthy profit. Pearl Powder is hailed "The New Anti Aging Miracle - Passport To The Fountain Of Youth". These are an Easy sell, that will put money in your pocket while having fun. It's rich, exciting and rewarding.

Sell it to your friends and family, or purchase a table at a Local Vending fair. Vender fairs are all over the place during the Holiday season, and most are accepting new applications up until the day before the event.

If you don't have any available vendor fairs in your area, sell your product, and Facebook, Linkedin, Twitter, Pinterest, and Craigslist, are good avenues to help you earn extra cash. You can also advertise at Marketing Mania, a whole world of "Free" Advertising sites. It's a fantastic option to get your budget prepared for Christmas spending!

Take advantage of our wholesale pricing, the more you purchase, the deeper your discount. Ordering on-line is a snap, add to cart, select quantity and go. You don't even have to login to an account.




Our Wholesale Pearl Powder Comes in 3 (5.0) Pkgs, 1/2 Kg (1.1lb) & 1 Kg (2.2lb)
Sarah's Pearl Cream Comes in a Case of (12) 1 oz Pre-Labeled Jars

Are you ready to make some money?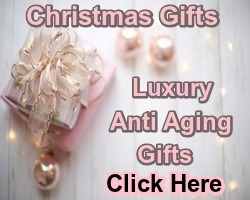 Social Media:


© Age Defying Secrets - All Rights Reserved