| | |
| --- | --- |
| | Where Beauty Meets Perfection |
The Perfect Christmas Gifts For The Beauty Lovers In Your Life


It's the most wonderful time of the year to shop skincare for mom, a friend or loved one, or to try a new regime for yourself. These Luxury gift sets offer the perfect solution. Give someone a gift of Awesome pampering, the perfect gift and Must-Have. Surprise the beauty enthusiast in your life with a gift from Age Defying Secrets Collection.


Perfect Stocking Stuffers! Perfect Presents! Perfect Price!

Keep scrolling and join me in becoming the best gift-giver of all time.







Marriage Kit



This highly potent, luxurious duo delivers lasting hydration, increasing elasticity and long-term conditioning to your skin. Visibly smooths lines and wrinkles and lifts sagging skin. A Fabulous alternative to topical injections. This powerful combination is "The Perfect Pairing".





Renewing, Tightening & De-Aging Combo



Tone, tighten and de-age your skin using Instant Cinderella-Skin-Tight Serum "Face-Lift in a bottle" and Sarah's Deep Wrinkle Pearl Cream. Disolves fine lines and wrinkles, soften skin while adding mega vitamins, antioxidants, and minerals to your skin. Once you use this combo, you won't be able to live without it.





Wrinkle Repair, Hydrating, Radiance Hydrobooster



Formulated with high concentrated levels of ingredients like Vitamin C, Sodium Hyaluronate, the Peptide Argireline®, and naturally derived nutrients, this incredibly multitasking regimen includes everything you need to target your aging concerns. The results will go far beyond your expectations.





Anti Aging Serum Kit



This multi-tasking powerhouse duo delivers dramatic, visible results. Anti Wrinkle 55 Gold Serum and Cinderella Skin-Tight-Serum tighten and firm loose, saggy skin. This combination targets skin on the face, eyes, neck and chest. Get instant anti aging results.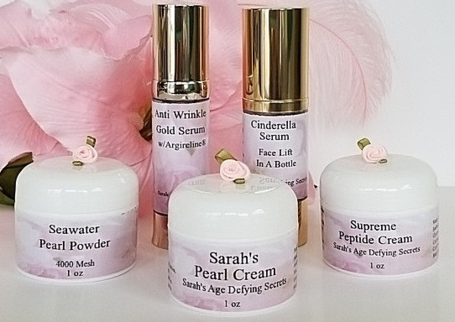 Sensuous Anti Aging Bliss
Just one application will come bubbling out refreshing
sips of anti-aging magic, skin with new life and vibrancy.
The results are shocking, addictive and undeniable.

List Price: $144.75
Kit Price: $99.95








Flawless Wrinkle Removal Kit



Rewind time with this remarkable duo, formulated to prevent signs of aging, fight crow's feet and fine lines, lift and firm skin and deeply hydrate. This multi-tasking powerhouse duo delivers dramatic, visible results.






Skin Restoration Kit



This trio goes beyond minimizing fine lines and wrinkles, it makes an abrupt change in the skin cells and restores skin's natural cellular collagen activity. Anti Wrinkle Gold Serum, Cinderella Instant Skin-Tight Serum and Supreme Peptide Cream is an ideal treatment for all skin types.









Face Firming and Silkening Kit



Packed with powerhouse ingredients, including Pepha-Tight, and potent anti aging peptides to promote firmness and elasticity, Vitamin C Ester for collagen production and radiance and omegas for smooth, supple skin. Anti Wrinkle Gold Serum, Supreme Peptide Cream and Sarah's Pearl Cream make the Purrrfect trio.






Skin Energizing Kit



Anti Wrinkle Gold Serum, Cinderella Instant Skin-Tight Serum and Sarah's Pearl Cream revs up the fibroblast cells which create collagen and elastin, reduces melanin production, which causes age spots, shrinks pores, stimulates metabolic function in skin cells, delivers super hydration, Improves skin tone an texture, and dramatically firms skin.






Complete Wrinkle Terminator Kit



A highly potent formula to smooth even the most stubborn, deep-set lines, wrinkles and creases, including marionette lines. So powerful you will see amazing results beyond your wildest imagination. This powerful quartet works miracles on aging skin, regardless of how damaged it has become.
TOP SELLING

RECOMMENDATIONS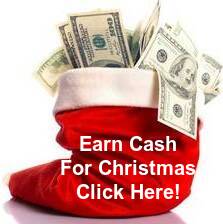 Quick Links

About Us

Contact

Terms Of Use

Shipping

Articles



Privacy Policy

Wholesale

Careers

Returns & Exchanges

Site Map

Home






Connect With Us

Facebook

Twitter

Pinterest

Tumblr

Linkedin

Support

417-621-0345

sarah@agedefying-secrets.com

We Accept






**The text contained in this web site is for informational purposes and is not meant to be a substitute for the advice provided by your own physician, dermatologist or medical professional. The information contained herein is not intended for diagnosing or treating a health problem or disease.

Copyright Age Defying Secrets. All Rights Reserved